Gym, Fitness Training and Yoga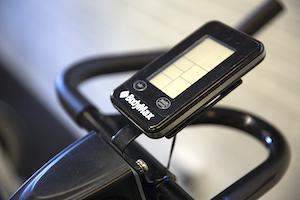 We have a small gym, which has the usual cardio-vascular equipment that you'd expect a gym to house, plus free weights
Use of the gym is only available to members who are 18 years or over.
FITNESS
Mark Richards of the Natural Fitness Company runs a variety of fitness workouts and group classes at the club throughout the year.
For more information email mark@naturalfitnesscompany.co.uk
YOGA
Nicola Barnyard runs Yoga classes at the club on Mondays from 11am to 12pm and Saturdays from 9am to 10am.  Each class explores various yoga postures, as well as breathing techniques and meditation.  A great way to stay fit and healthy, increase flexibility and strength and bring a sense of calm and balance.  Mats will be provided.  
For more information email nicola@nicolabarnardyoga.com
Or check out Nicola's website www.nicolabarnardyoga.com