YOUR CLUB NEEDS YOU!!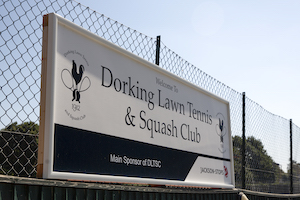 Help at the club please.....
Hi Everyone
With lockdown easing, and life beginning to return to normal we are in the process of restarting many activities at the club.
These range from club matches, the club tournament and finals day activities, to junior camps, junior club night, coaching, quiz nights, the AGM, as well as the more mundane tasks, such as filling the water baths and looking after our plants and shrubs. We are looking to connect and involve more of our members with opportunities to help out and offer assistance with a more extensive social side of our club.
We understand our lives can be hectic, but all work and no play makes social life at the club a duller place.... connecting and socialising more will make our club a better place and create an even better atmosphere.
We know we have fantastic members with many skill sets off the courts. We would like to encourage you to offer these skills, knowing the club would really benefit. Please let us know how you can help – after all 'many hands make light work'.
Many have already volunteered for our club in different areas in the past, but whether you have done something in the past or are willing to do it for the first time, we would love to hear from you. If there is any particular area you would like to help in, please let us know that too. Please let us know that we can occasionally call upon you.
Drop an email to admin@dltsc.co.uk to let us know that you are happy to help and we will get in touch with you when we need that bit of help, or copy the list below and put a tick against any of the categories and email it back:
o Tennis Tournament and finals day….umpiring, moving chairs ☐
o Helping with distribution, posting, publicising etc. of the new Club promotional flier ☐
o Cooking/baking ☐
o Lost property ☐
o Junior Club night ☐
o Meeting and greeting new and potential members ☐
o Running/helping at social events… quiz nights, finals day teas, barbeques and clearing up ☐
o Filling water baths and other court related maintenance ☐
o Watering and tending the garden and indoor plants ☐
o Any other skills that you can offer…………………………………………….
PLEASE TAKE THE TIME TO REPLY TO THIS, many thanks.
On behalf of the DLTSC Board and Committees:
Tricia  Rob  James  John  Ian  Nitin  Mags  Tracey  Tim  Brian  Will  Mark  James  Steve  Arnold