Junior Newsletter - 17th June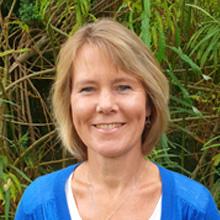 Hello everyone,
Wow, what a successful junior club night we had last week! The earlier session from 4-5pm was really well attended and there was a lot of fun and laughter on our normally fairly quiet courts.
Then in the 5-6pm session, that was making a comeback after the lockdowns (remember them?), we had a great turnout. The later session is for juniors who have outgrown the 4-5pm session, who want to meet with their tennis and squash friends, want to improve their game and want something to do that is fun and doesn't involve a computer screen! The age group is 11+ but we don't check ages so if your child wants to come along, there are no restrictions. It depends on what age group they feel most comfortable with.
Yes, we had Dominoes pizza and invited our junior members' friends for the new later session, so that may have skewed the numbers a bit, but it doesn't matter as long as everyone enjoyed themselves. We actually got through 23 large dominoes pizzas, with a mixture of plain, veggie and peperoni varieties! I didn't realise how much hunger was generated by tennis and squash. Some of the parents and helpers also helped with leftovers but there wasn't much left.
Sadly no pizzas or friend invitation this week, but that doesn't mean we can't have a similar turnout. Does it?? Get your junior to come along. Bert will be leading the session and the parents can continue to enjoy a drink in the sun and try and guess how many years young Bert really is….
Events at the Club
Club Tournament Finals Day Saturday 25th June 2022
I know this isn't an official junior event but we do have some juniors in our finals matches which is absolutely brilliant! Come along on the day and support them. It's a great achievement to get so far in the tournament!
And finally….
I am writing this newsletter on a train to Bristol Uni where I'm attending an open day.  Not for me obviously! Just remember, time flies and before you know it, your child will be leaving home. While they are still at home, you can at least try and get them to enjoy tennis or squash. It'll serve them well throughout their lives. It's a social skill and a sport!
See you this evening at another successful junior club night!
Mags xx